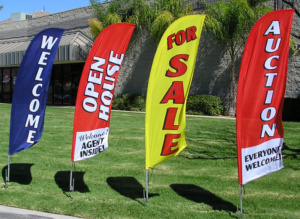 Special events aren't restricted to good weather. If you're thinking of using an outdoor or street banner to convey a message, you want a banner that will look good rain or shine. Our customers come to us for outdoor banners, because they know that our work is second to none. Our banners are not only eye-catching with their vivid colors, but they also stand up to the elements, including intense heat and UV rays.
Premium quality outdoor banners are perfect for welcoming visitors before they enter your place f work. The place to make a first impression is outside, so a durable banner is perfect for this task.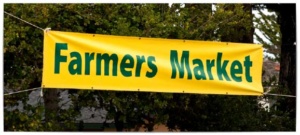 Banners are useful for all sorts of purposes, industries and organizations, including schools, churches, public events, and retail or corporate locations. A good-quality sign sets the tone right away. Some of our clients use our banners to promote their products and services at outdoor events such as races and matches. We make sure that we provide a quality product that the world will see and that they will not think twice about the legibility or age of the sign.
We make sure that signs that will be used outdoors are particularly durable. Our full-color printing process is stunning and long-lasting. The colors will not run or fade after one season as our ink is waterproof, and all our materials for these banners are scratch, tear, and fade resistant. We'll also advise you on the simple methods you can use to care for your sign. The good news is that maintaining your sign is as easy as installing it, so it will look as good as new for years, even when out in tough conditions.
An outdoor banner is the most convenient way to get your brand noticed on the street fast. They are quick to install, easy to transport, convenient to store, and as tough as the day is long. If you stop for a moment to consider how many people will see your banner every hour, you'll see how they are cost-effective promotional tools for any business or organization.
To talk through your design ideas with our helpful, expert staff, give us a call on (281) 513 6622, email us at info@dream-signs.com, or come and see us at our Sugarland location. We look forward to showing you how we can make increase your brand awareness and make your business more profitable with an attractive, custom-made banner.
Written by: Dream Signs – Sugarland, TX