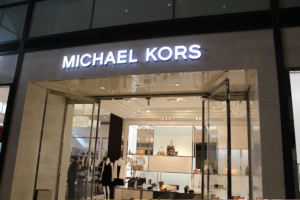 There are perhaps few things in life so welcoming as an electrical sign that is lit up on a cold night, beckoning passersby inside. Whether the business in question is a restaurant or bar, a hotel, or a retail store, an electrical sign is eye-catching, can be seen from a distance, and tells everyone nearby that there is something worth seeing inside.
Installation of an electrical sign can be tricky. It is necessary to ensure that the sign is secure and level in its location, and that it is functional too. When there are so many elements required for signs, it makes sense to use a company that has plenty of expertise in all areas. Don't leave anything to chance.
Dream Signs is a full service sign company. We'll be with you from the initial idea all the way until you have the sign or signs on your building. Our signs include building signs, channel letters, faces, neon signs, vinyl graphics and more.
Our expert team at Dream Signs can give you various options to choose from if you don't already have a design for your sign. Choose your favorite option and we will work with you to customize it until you are completely satisfied. Then leave it to us to fabricate your sign on the best quality materials and install it on location. We have the trucks and tools required to perform any installation safely, quickly, and with minimum disruption to your staff or your customers.
We can handle any size of project. With our combined experience making high-quality, custom signage, we will give every project our trademark attention to detail, no matter the scope. We are also familiar with local regulations regarding signage, so you can rest assured that your sign will not only look great and attract business but it will also adhere to local regulations.
For a complete sign service that you can trust, come to Dream Signs. You can contact us on (281) 513-6622 during business hours, or get in touch at any time by email at info@dream-signs.com. Let us know what you have in mind and we will be glad to tell you exactly how we can turn your dream signs into reality.
Written by: Dream Signs – Sugarland, TX