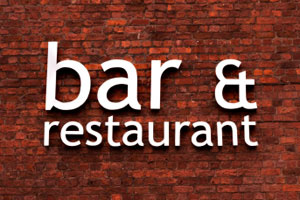 Potential customers who have not tried a restaurant before make their decisions very quickly. These decisions are not always based on reputation, recommendations, or even what's on the menu, but first impressions. This is why it is so important that you use the right sign for your restaurant. A well-designed sign can increase business from passersby.
Some restaurant owners have asked us to revamp their signs recently to reflect changes to their theme and to bring in more customers. They know that their signs are a permanent advertisement for their products. Good design is key to attracting customers for two main reasons: the sign tells customers what kind of experience to expect and the quality of the sign is considered to reflect the quality of the food and service.
When we create new signs for restaurants, passersby stop and take notice. Our LED illuminated signs work particularly well in busy areas where there is a lot of competition for attention. They are great for catching attention in the evenings and when there are crowds of people, all looking for entertainment and somewhere to eat.
Our signs are designed to the highest quality in terms of design and material. Our expert design team can take your ideas, your branding, and/or your logo and turn it into a fresh sign that will raise the profile of your business above your competitors. We only use top quality materials, such as hard-wearing acrylic, tough steel frames, and vivid colors that are fade resistant.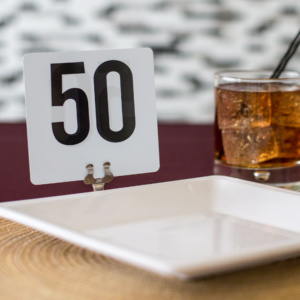 We pay the same attention to interior signage. Having your company's branding evident throughout your signage will help people associate your brand with their customer experience. Your signage is a good opportunity to improve brand awareness and to maintain the kind of atmosphere that you wish to evoke.
We can also install signs that have already been made elsewhere. Restaurant chains, for example, often have their signs made in large quantities to reduce costs. Each restaurant can then have the sign installed by a local, approved installer, such as Dream Signs. We are happy to install your signs and are aware of local and ADA regulations that may affect the positioning of your signs.
To satisfy your customers, don't neglect your signage. Remind them where they are while they are having the time of their lives. For the best signs and installation in the area, call Dream Signs on (281) 513-6622 or email us at info@dream-signs.com for a quick quote and helpful answers to all your questions.
Written by Dream Signs – Sugarland, TX