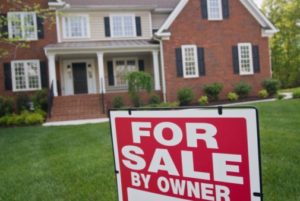 Spring is beginning to bid it's goodbye and Summer is almost here! Kids are looking forward to their last week of School after which they are on a break from homework and projects. Parents are almost done with their holiday bookings and looking to get some extra ZZZ in the mornings. Yards and lakes around the homes have started looking shades greener and in a lot of cities the extended daylight has also begun.
Summer time although a great time for vacation is also a very busy time for our Realtors. They work really hard for a good 3-4 months to make every effort to help home buyers find their dream home well in time before the school year begins. There are also a lot of houses on the market in summer and the prices tend to go up a lot more.
So just how can Realtors go about making the most of the time and resources to make home buying easy and fast. There are several ways out there that are quite well known, tried and tested. One of those ways is designing the right signage. A good looking sign can be the first step to market your property to a potential home buyer. We live in the world of www today. Everything is online. MLS listings are very important for all home buyers to to a good research before they decide to view the homes. But a listing doesn't mean much unless the home buyer is able to have a visual experience of the property, it's surrounding subdivision, proximity etc. Hence installing the right signage to guide the home buyer and make a good first impression. Whether it's an Open House being hosted or just wanting to let drivers, walkers or runners know about a property on the market, the right signage can go a long way in getting the required attention.
When it comes to a commercial property, in most cases the earliest one comes to know if there is a property coming up or up for lease is through Signs that describe the property and spell out contact information so vendors and potential tenants can contact the property builders in time.
Let Dream Signs and Graphics help you speed up the process of property buying or selling much faster for your clients.
Please call us now for a free quote(281)-240-6409 and visit our office in Sugarland, Tx and request to view real estate signs that we have developed already.